Statistics
We have 32802 registered users
The newest registered user is hydrax556

Our users have posted a total of 54433 articles within 3967 topics

Links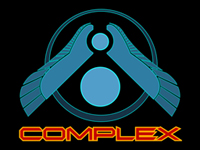 Welcome
Welcome on forum portal of: Homeworld 2 Complex

Announcement: v10 races?
Posted: Drybreeze @ Sat May 20, 2017 4:52 am
Sorry if this has been answered- couldn't find anything.
Is there a plan to bring other races into this mod?


Comments: 2 :: View Comments (Post your comment)
Announcement: How do I edit 'unit energy'?
Posted: ultravioletexchange @ Mon Apr 17, 2017 10:25 pm
I have a question about unit energy and ships. On the Hiigaran mothership for example next to speed, HP and armor there is a field called unit energy and it is at 100. What I want to know is that something that can be edited by via the .big file? I am practicing modding by making small tweaks here and there, but I can't find the reference to unit energy in the hgn_mothership.ship file. Do I need to look in a different file?


Comments: 2 :: View Comments (Post your comment)
Announcement: Ships don't fire?
Posted: Dredboss @ Sat Mar 18, 2017 9:06 am
Very often capitals will not fire at targets I give them. Sometimes they won't move when ordered as well, and when they DO fire they will not execute a move and attack. I've had this happen continuously over several games. It also happens that ships will not fire at targets automatically when on aggressive. Are these known issues?

edit: Pretty sure it's just capitals. This happens with both the current release of HWRM and the patch preview.


Comments: 4 :: View Comments (Post your comment)
Announcement: Asteroids
Posted: fabiom3148 @ Sun Mar 12, 2017 8:46 am
Hi

I am playing as player vs cpu as hiragana and cant seem to figure out how to get ru's from a asteroid .

its in a radiation field but i cant seem to figure it out in complex 10 nothing will target it ?

any help appreciated .

regards

Fabio


Comments: 2 :: View Comments (Post your comment)
Announcement: My comments on current Complex "Balance"
Posted: Grober @ Sat Feb 18, 2017 11:30 am
I will only discuss Hiigarians as i'm playing as them and about 90% of games that i played were with them without Vaygr.

1. Currently i feel like Interceptors are useless, and they limit cap is way to low.
Building them in my opinion is waste of resources.

2. Fighters and Corvettes are to weak compeered to Frigates.

3. Resource Collectors are to hard to kill with Interceptors.

4. Asteroids are to tough.

5. I feel like in current balance best option is to tech as fast as you can to get to Destroys / Battlecruisers then attacking and harashing your enemy with low tech.


I ...

[ Read Full ]
Comments: 2 :: View Comments (Post your comment)
Announcement: Debris in Combat annoying
Posted: PANITA @ Tue Jan 31, 2017 7:55 am
Another thing iam finding annoying is, that battleships do not attack ships "completely" when debris (taken by an enemy) are near by. for example: 2vs2 destroyers. 50% of my attack is against this debris which is near by, so i lose this confrontation. i gave order to attack enemy ships, it doesnt matter... it seems debris are more disturbing for my battleships than enemy battleships.

my ships always attack enemy debris...

maybe it is possible, that debris have to be choosen to attack? no auto attack on this?


Comments: 6 :: View Comments (Post your comment)
Announcement: Balance Hiigarans Shieldsystem
Posted: PANITA @ Tue Jan 31, 2017 7:44 am
yesterday i played one on one against my brother. everything worked fine.
i played as vagyr he was playing as hiigarans. in the end he was able to develop shield systems for his battlecruiser. whats the best way to defeat this ships? i lost 3 battlecruiser while i was fighting against 2 battlecruiser and 2 destroyer. everything was fully researched (hull and weapons). so is there a special tactic for vagyr?

any advice for a loosing admiral
Comments: 2 :: View Comments (Post your comment)
Welcome Guest

The time now is Sun May 28, 2017 7:47 pm

All times are GMT + 1 Hour
Who is Online
In total there are 4 users online :: 0 Registered, 0 Hidden and 4 Guests

Registered Users: None



Most users ever online was 589 on Fri Aug 23, 2013 6:03 pm

Birthday
No users have a birthday today

No users are having a birthday in the upcoming 0 days