Statistics
We have 33033 registered users
The newest registered user is MASTERG

Our users have posted a total of 54826 articles within 4019 topics

Links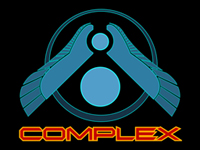 Welcome
Welcome on forum portal of: Homeworld 2 Complex

Announcement: hgn_battleship source files
Posted: Oni @ Tue Feb 06, 2018 1:44 pm
Is there anyone who would like to get all source files from hgn_battleship just for fun ?


Comments: 1 :: View Comments (Post your comment)
Announcement: Launching 12.2 tips
Posted: fijilandr @ Mon Jan 29, 2018 6:28 am
Sorry for such a basic question. I just downloaded the 12.2 release and tried to start it with the following command:

E:\Apps\Games\Homeworld2\Bin\Release\Homeworld2.exe -mod Complex12.big -overridebigfile -hardwarecursor -w 1600 -h 900

I extracted the zip file to my hw2 install dir. It just launches the basic no complex hw2. What do I need to do here? This was the way to launch versions 3 thru 9. Did this change?

Thanks!


Comments: 3 :: View Comments (Post your comment)
Announcement: Any advance graphics to tweek for slow computers?
Posted: mrkhor @ Thu Jan 25, 2018 9:39 am
Personally, I have slow Laptop but it runs just well enough for complex 9.1 with max 6 players

But when it comes to homeworld remastered 1or 2. My PC lags at total 4 players like 20FPS

Then I start wondering what happen if I play 8 players map.
I end up with 3fps.... Lol

So may ask does any more advamce graphic settings that allows even more performance for slow

The reason I am asking is that people like me who have slow pc and only cares about FPS over graphic quality be able to play better at max 8 player maps.


Comments: 5 :: View Comments (Post your comment)
Announcement: ZOOM IN CRASHES GAME
Posted: Electron @ Wed Jan 24, 2018 6:29 pm
When there is lots ships and if you zoom in up close to 1, game crashes.
I changed minimum zoom in and sims to be fine wont crash anymore for me but lots people still complain about crashes.

Do you guys now why this happening and how to fix that ?


Comments: 4 :: View Comments (Post your comment)
Announcement: Complex 12.1 crash "general failure" & "A
Posted: mrkhor @ Thu Jan 04, 2018 3:12 pm
Hello, i have played the "complex 12.1" 4 times and crash every time after a long gameplay.

i play as Hiigara race
I got 3 "general failure" and 1 "Access violation" error message.


My PC spec is a slow laptop.
Model----Lenovo T430U
i5 3337u
8GB ddr3 ram
256SSD
nvidia 620m
windows 10 pro 64 bit creators update *not the latest*

the game itself is installed from steam and complex 12 from the workshop
i have verified the file content from steam with no problem.

i have attached all 4 log and dump file. hope it helps to fix the problem.

thumbs up guys.


Comments: 9 :: View Comments (Post your comment)
Announcement: A Question
Posted: SlientStorm @ Sat Dec 23, 2017 12:27 pm
How do you install the Complex 12 from the zip folder to computer?


Comments: 2 :: View Comments (Post your comment)
Announcement: Desync (Latest workshop version)
Posted: ShehateMe @ Wed Nov 08, 2017 6:33 am
Hi

As the title goes, I get a desync when playing with someone over lan, multiplayer or tungle. Any thing specific that can cause this? Lots of PC horsepower on my end with a huge network pipe coming in and going out. Anything I can do to help minimize it or get rid of it completely? Can happen 20-30 mins in or after 2-3 hours, completely random. Thanks!


Comments: 2 :: View Comments (Post your comment)
Welcome Guest

The time now is Sat Feb 24, 2018 1:36 am

All times are GMT + 1 Hour
Who is Online
In total there are 5 users online :: 0 Registered, 0 Hidden and 5 Guests

Registered Users: Googlebot



Most users ever online was 589 on Fri Aug 23, 2013 6:03 pm

Birthday
No users have a birthday today

No users are having a birthday in the upcoming 0 days