Statistics
We have 32866 registered users
The newest registered user is vonk77

Our users have posted a total of 54553 articles within 3987 topics

Links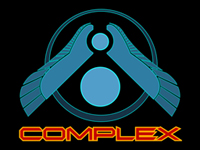 Announcement: Differing stats in GUI from files
Posted: Nobunaga @ Wed Jul 05, 2017 4:14 pm
Hi Beghins and team. Long time Complex player here, been playing for the last 6 years or so. This is all referring to Complex 11.4 on Homeworld Remastered.

Usually I extract the files and edit some things personally for balance, though I must commend you as 11 seems very even and fair (other than the power being very restrictive for the highly multigunned combat Capitals).

One thing I have noticed though is the in game GUI stats, and those in the SHIP files, seem to differ a lot. For example the hgn mothership is set to have 700,000 health in files, while the GUI in game is off by around 21,000 (679,000). This seems to be true of every ship. While testing i've concluded that the game files are correct, and the GUI is created from a sort of master list of stats. Editing the health in the files makes no GUI change, while (for example) editing speed in the files changes the GUI current speed but not the max speed creating the mothership doing 200/30 (current/max).

For one i'm surprised the GUI cannot pull all these figures from the game. Think i'm going to do some digging and see where these GUI figures are stored.

I know there's still a bit to do so i'll understand if this isn't really a priority compared to other things. But thought i'd bring the issue up in case it wasn't noticed. As it'd be nice to have the GUI fully represent what's in the files. I'm thinking maybe the combat stance may cause the health change (physical and GUI), but surprised it's 2.5% or so off on neutral which suppose to be a "zero" changed stance.

A long time fan.


Comments: 2 :: View Comments (Post your comment)
Welcome Guest

The time now is Wed Aug 23, 2017 1:34 am

All times are GMT + 1 Hour
Who is Online
In total there are 9 users online :: 1 Registered, 0 Hidden and 8 Guests

Registered Users: Yahoo Slurp, Kenny_The_Klever



Most users ever online was 589 on Fri Aug 23, 2013 6:03 pm

Birthday
No users have a birthday today

No users are having a birthday in the upcoming 0 days