Statistics
We have 33178 registered users
The newest registered user is ouen93

Our users have posted a total of 54503 articles within 3974 topics

Links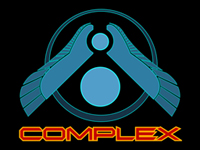 Announcement: The Dawning of Hope
Posted: DrysonB @ Wed Sep 26, 2018 8:38 am
From the Desert comes a new core.

The Black Hole and A Dream Passing Through It.

Hypercore : Online
Space Time Alignment Core : Online

Dreams are a living and breathing entity that do not have any mass. Yet the entity that we create in our dreams comes from objects with mass. Rocks, trees, the water, light, all have some form of mass. Our brain is able to convert the mass that we see on daily basis into mass less entities. Each dream being a daily reconnect to events that have taken place in our lives and then sometimes events that have not taken place at all.

How is it possible that the mind can convert an object or energy with mass into a mass less dimension inside of our minds?

Each object in a dream has to be comprised of the same mineral and elemental structures that the objects are comprised of in the real world. DNA and RNA would also have to be present in the flora and fauna and sentient beings that are represented in each dream. A dream wouldn't exist if our minds did not know how to reconstruct each object and organic object if those patterns weren't stored in our minds, somewhere. Our mind takes in the light of that world that we see. If all our mind did was store light in a dream then all we would see in our dreams are objects represented as light and not the actual object itself.

Since a dream is the storage data bank that exists without mass that stores the patterns to construct objects from light the human mind in a primordial state had to understand the patterns necessary to rearrange matter from the mass less into particles with mass.

The Higgs-Boson is thought to add mass to other particles that then allow construction of atoms and then the elements to take place. The state of the dream must exist somewhere right below the Higgs-Boson. Mass less yet able to motivate life to move mountains, to build a space station in space, to move a mountain across space. A mass less living entity able to distort and rearrange mass inside of the mind to then work the non dream environment into a reality.

If a dream is a mass less entity similar to the Higgs-Boson and can and does exist as a living state of matter comprised of DNA, RNA and elements then a dream would be able to pass into a black hole and be able to survive because it does not have mass. The dream would exist inside of the black hole pass to the core of the black hole where it then encounters the singularity of the black hole.

Any mass which crosses the event horizon will accelerate inwards toward the singularity. But a dream is mass less but still contains mass encoded in the dream itself.

Once at the singularity the dream would be able to re-arrange the singularity into the Big Bang where the causalities and effects stored within the dream such as the patterns needed for DNA, RNA and elemental composition would then structure the Big Bang in such a way to create life. Once the black hole dissipates the dream to Big Bang sequence would be complete thus creating a new Universe some place else.

Each dream that we might not understand passing through the singularity of a black hole that creates life. Life that starts out as an evolutionary ape and will then eventually evolve into the people that we see in our dreams. Their actions directed by an outside force that they are uncertain of where it is coming from or what it is exactly, but direction that has been given to them from our dreams to build the world that we have shown them in ours.

It will take some time to understand it. I can barely understand it myself. Its like catching a white lion riding a light beam.

Basically though dreams are based on light. Light that is constructed inside of our minds as images of people and objects. People and objects that have mass in real life, but in our dream do not have any mass at all, yet they still exist without any mass at all. They are constructed from the DNA sequence that each human has stored in its body. Without any pattern contained within DNA to build the human images in our mind from light then we wouldn't be able to dream of other humans.

Physics has told us that objects with mass must be within the dimension of gravity as proven by Einstein.

But the physics of the dream that exists and exists without mass inside the minds of most if not all life on Earth isn't possible within the dimension of Einstein physics. The dream exists out of the dimension of Einstein gravity.

The question is how does the mass less dream exist inside a body that must have gravity in order to exist?

The mass of the body and within it the masslessness of the dream both existing within the same frame of space time. Neither inseparable from the other. Both needing each other in order to survive, to exist. Mass and Masslessness together created life in the Universe.

Mothership...


Comments: 0 :: View Comments (Post your comment)
Welcome Guest

The time now is Sat Nov 17, 2018 3:18 am

All times are GMT + 1 Hour
Who is Online
In total there are 5 users online :: 0 Registered, 0 Hidden and 5 Guests

Registered Users: None



Most users ever online was 589 on Fri Aug 23, 2013 6:03 pm

Birthday
No users have a birthday today

No users are having a birthday in the upcoming 0 days