Statistics
We have 33237 registered users
The newest registered user is gumenshayner

Our users have posted a total of 54548 articles within 3985 topics

Links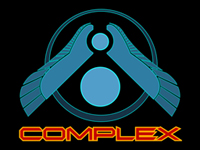 Announcement: strange AI overpowered units
Posted: MigLeader @ Wed Jan 23, 2019 9:36 pm
Hello everyone first i am somehow new to complex mod but i played homeworld 1 and 2 and also RM and have good grasp of it.

but i don't understand what i am doing wrong, the AI 1 shot everything i have and i always lose due to this and his ships almost impossible to even destroy even on easy.

if i built fighters and he have fighters and bombers (about 10 bombers) my fighters takes a very very long time to shoot these bombers , but his bombers makes 2 or 3 at max attack runs on any carrier or battler ship and take it down in seconds, not to mention that frigates wont last more than 10 secs at max , i even was under attack and i have just built a destroyer , it got destroyed before even opening the doors of the mother-ship to deploy it.

while on the other hands my bombers and ion or torpedo ships takes a lot of time to shoot down a flak frigates??? i really don't understand.

for example i always need 3 battle cruisers to defeat 1 battle cruiser of his (same faction).

i also encounter the same problem beginning of the game or late game , if i didn't spam more units than him his first rush wipes everything i have and leaves me with the mother-ship?, and if i survived long, i still get owned by a small of units, about 10 or 15 , makes 1 attack run on my battle cruisers just to put it at 25% HP or sometimes takes it out.

i really don't understand whats happening, played Version 12 and it wasen't like that.


Comments: 1 :: View Comments (Post your comment)
Welcome Guest

The time now is Sat May 25, 2019 6:21 am

All times are GMT + 1 Hour
Who is Online
In total there are 3 users online :: 0 Registered, 0 Hidden and 3 Guests

Registered Users: None



Most users ever online was 589 on Fri Aug 23, 2013 6:03 pm

Birthday
No users have a birthday today

No users are having a birthday in the upcoming 0 days