Statistics
We have 33241 registered users
The newest registered user is virus1989

Our users have posted a total of 54560 articles within 3988 topics

Links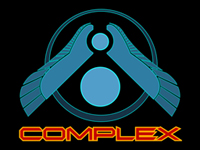 Welcome
Welcome on forum portal of: Homeworld 2 Complex

Announcement: Complex Evo Random Access Violation Error
Posted: mrkhor @ Sun Jul 14, 2019 4:41 pm
Hello Guys, i just start to play the EVO campaign. it was just very beginning of the game and got the Access Violation Error.

Running:
Windows 10 64BIT Latest as on year 2019
GTX650TI
16 GB RAM


Below are the details and attach log files.

Mon Jul 15 01:01:54 2019
Version 2.1, Build Number 31, Changelist Number 1237961
Loaded Archive: 'Homeworld2.big'
Failed to Load Archive '..\..\DATAUPDATES\UpdateHomeworld2.big'
Loaded Archive: 'HW1Ships.big'
Failed to Load Archive '..\..\DATAUPDATES\UpdateHW1Ships.big'
Loaded Archive: 'HW2Ships.big'
Failed to Load Archive '.....

[ Read Full ]
Comments: 0 :: View Comments (Post your comment)
Announcement: Complex Evo Campaign
Posted: katherine @ Fri Jul 12, 2019 11:34 am
Hello guys.

Great mod 10/10
I was wondering if anyone have given a try and how far have u guys gone through the story.
I finally reach the point that i got the mothership. Too bad i couldn't keep the turanic mothership. Can only have 1 mothership at a time.

Did u guys destroy the turanic mothership or capture it?


Comments: 6 :: View Comments (Post your comment)
Announcement: complex 14
Posted: shorinfr @ Wed Apr 17, 2019 11:58 am
Hello

previously for march 2019, when the next public release for complex 14 we be available ?


Comments: 3 :: View Comments (Post your comment)
Announcement: Greetings all long time no see
Posted: LeviathansWrath @ Thu Mar 07, 2019 12:43 pm
Greetings from Levi from the universe mod team, I know it's been ages but it's good to see everyone. I finally got a team that can help me restore hwu to working order for rm and also get in core gameplay that was lost from hw cata. Mod was put on hold because I was sucked into a situation which I got taken advantage of but his life was on the line but he used me to try to save his own skin so I was forced to put his life before mine.I'm now in the process of being the assistance I need for housing employment in mental health for all the abuse I get put through grown up by my own damn mother....

[ Read Full ]
Comments: 1 :: View Comments (Post your comment)
Announcement: Gaming FPS impact on Fast PC
Posted: mrkhor @ Sat Mar 02, 2019 5:43 pm
Just recently, i managed to test complex 13.4 on a Asus VivoBook Pro Laptop
The things i feel strange is that it can run Shogun 2 at max graphic setting at 1080p very well but when it comes to complex 13.4, the game still see noticeable lag on 1 v 1 battlefield game type at max graphic settings at 1080p .

Is it just me or the laptop problem

Specs:

Windows 10 64bit game mode on
I7 7700HQ
Gtx1050 4GB vram
215GB m.2 SSD
8gb DDR4 ram in dual channel
ambient temps : 28c
Max temp CPU/ GPU : 70c / 67c


Comments: 1 :: View Comments (Post your comment)
Announcement: Complex Empire
Posted: Jelrak @ Sat Feb 23, 2019 4:50 pm
Remaining (In Order Of Priority):

1) Reduce Complexity
a) Review all non-essential game-play elements and attempt to reduce
b) Revisit the concept of unique carriers <--The idea is that each carrier type can only be built once, but comes with different advantages and units. This could take the place of some mercenary/ally fleets.
c) Reduce background complexity
d) Consolidate unnecessary Stations:
i) Consider use of Central Command Stations for facilitating many tasks into fewer locations
ii) Replace certain sub-stations with ones lacking build-queues after they have completed the...

[ Read Full ]
Comments: 10 :: View Comments (Post your comment)
Announcement: strange AI overpowered units
Posted: MigLeader @ Wed Jan 23, 2019 9:36 pm
Hello everyone first i am somehow new to complex mod but i played homeworld 1 and 2 and also RM and have good grasp of it.

but i don't understand what i am doing wrong, the AI 1 shot everything i have and i always lose due to this and his ships almost impossible to even destroy even on easy.

if i built fighters and he have fighters and bombers (about 10 bombers) my fighters takes a very very long time to shoot these bombers , but his bombers makes 2 or 3 at max attack runs on any carrier or battler ship and take it down in seconds, not to mention that frigates wont last more than 10 secs...

[ Read Full ]
Comments: 1 :: View Comments (Post your comment)
Welcome Guest

The time now is Wed Jul 17, 2019 11:40 pm

All times are GMT + 1 Hour
Who is Online
In total there are 2 users online :: 0 Registered, 0 Hidden and 2 Guests

Registered Users: None



Most users ever online was 589 on Fri Aug 23, 2013 6:03 pm

Birthday
No users have a birthday today

No users are having a birthday in the upcoming 0 days