Statistics
We have 33376 registered users
The newest registered user is jodange

Our users have posted a total of 54650 articles within 4001 topics

Links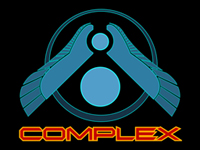 Welcome
Welcome on forum portal of: Homeworld 2 Complex

Announcement: Looked forward for next update.
Posted: mrkhor @ Thu Jun 04, 2020 3:51 pm
I am just curious any hint or approximation of when the next update coming out?


Comments: 0 :: View Comments (Post your comment)
Announcement: Smoothing gameplay for Homeworld 2 classic Complex
Posted: Trios @ Fri May 01, 2020 10:18 pm
I have gained some success with smoother gameplay by Unbigging the Homeworld2.big, replacing the larger debris and asteroid HOD files with existing smaller ones located in the resource and ship folders. Complex7.4.4 runs liquid laugh smooth, release 8.4.3 and 9.1 are showing improvements.


Comments: 12 :: View Comments (Post your comment)
Announcement: Locale support
Posted: poiNt_3D @ Mon Apr 13, 2020 7:51 pm
Hello everyone.
I'm interested in translation of this wonderful mod to my native language.
But i couldn't find any locale-specific files in the .big archive. Looks like all text is hardcoded inside the scripts.
Are there any plans to add multiple languages support in the future?


Comments: 3 :: View Comments (Post your comment)
Announcement: Background planet colonization
Posted: Trios @ Sun Apr 12, 2020 3:54 am
Is there a way to introduce a build/research tab for players to colonize background spinning planets in Complex 13.4. Tech tree duel over different regions that hold ru and hidden Relics. Changing the planets visuals to reflect Players progress over the surface. possibly Using the the planets rotation for a solar powered angle along with drill down industrial approach. Expanding the probe/satellite duties to enhance and mask players tech tree progress from each other. Listening in on distorted ambient audio transmissions of events unfolding on the surface.


Comments: 0 :: View Comments (Post your comment)
Announcement: Damage from the sun
Posted: John Sheppard @ Sun Mar 08, 2020 2:54 am
Hello
I've been playing the solar system map in 9.1 with classic HW2 and really liking it , i'm quite new to the mod so took me a while to figure how everything works but no matter how much i try i can't figure out this damage from the sun

So basically i wanna capture this cloak Megalith that lies between Mercury and the Sun but every time i go past Earth i take massive amounts of damage from the sun

I tried the shuttles (support capital) tried normal and fleet carriers with shields , radiation fields and repair modules but i can never get close enough coz i get pulled out of hyperspa...

[ Read Full ]
Comments: 2 :: View Comments (Post your comment)
Announcement: Another guy searching for Complex 9.1 fans
Posted: Hatler123 @ Sun Nov 17, 2019 6:39 pm
Hi everyone , just wondering if anybody wants to play Complex 9.1.
Please dont remind me about EVO, i just hope to find somebody who loves 9.1.
Comments: 1 :: View Comments (Post your comment)
Announcement: Hi some Evo questions please
Posted: Bunions_Ontoe @ Mon Oct 07, 2019 9:06 am
After the HW 3 announcement I decided to start playing Homeworld again I haven't played in forever and am new to Complex.

I am curious what is the point of transports in Complex Evo? I fail to see the usefulness.

Also mines seem very underwhelming when compared to regular resource harvesting, are they meant to be such a poor source of resources or am I not using them properly? Do I need a container to get resources out of mines or not in this version of Complex?


Comments: 0 :: View Comments (Post your comment)
Welcome Guest

The time now is Sat Jul 11, 2020 4:45 am

All times are GMT + 1 Hour
Who is Online
In total there are 2 users online :: 0 Registered, 0 Hidden and 2 Guests

Registered Users: None



Most users ever online was 589 on Fri Aug 23, 2013 6:03 pm

Birthday
No users have a birthday today

No users are having a birthday in the upcoming 0 days